Having a best friend is truly a blessing in disguise for all of us. Our best friends are those closest to us that we consider them as family. To take your friendship with your BFFs to another level, why not have a Best Friend Bucket List? This bucket list will have a list of things and activities for you to do and enjoy while making memories together. 
Here are 8 ideas for the ultimate best friend bucket list!
Photo source: hostelworld
1. Take a Vacation Together
Friends that travel together, stay together! Travel to the places that both of you have dreamed of going. It could be to Europe, to Hawaii, or even to Hollywood! Wherever that may be, it'll definitely be a great milestone for your friendship. 
Photo source: Styleoholic
2. Get Matching Tattoos
If both of you are comfortable with this idea, then you should get BFF tattoos! It could be about an inside joke, a favourite symbol, something that means a lot to the both of you that you guys shared. The tattoo will definitely be a constant reminder of how much you love each other. 
Photo source: Pinterest
3. Have a Sleepover Party
If you haven't had a sleepover at each other's house, are you even considered best friends? Throw an epic sleepover party for just the 2 of you, or if you have more best friends, that's even more amazing! Change into your favourite and most comfortable pyjamas, order pizza, buy snacks or make your own popcorn. Have an amazing movie night together. It'll really help you guys bond on another level.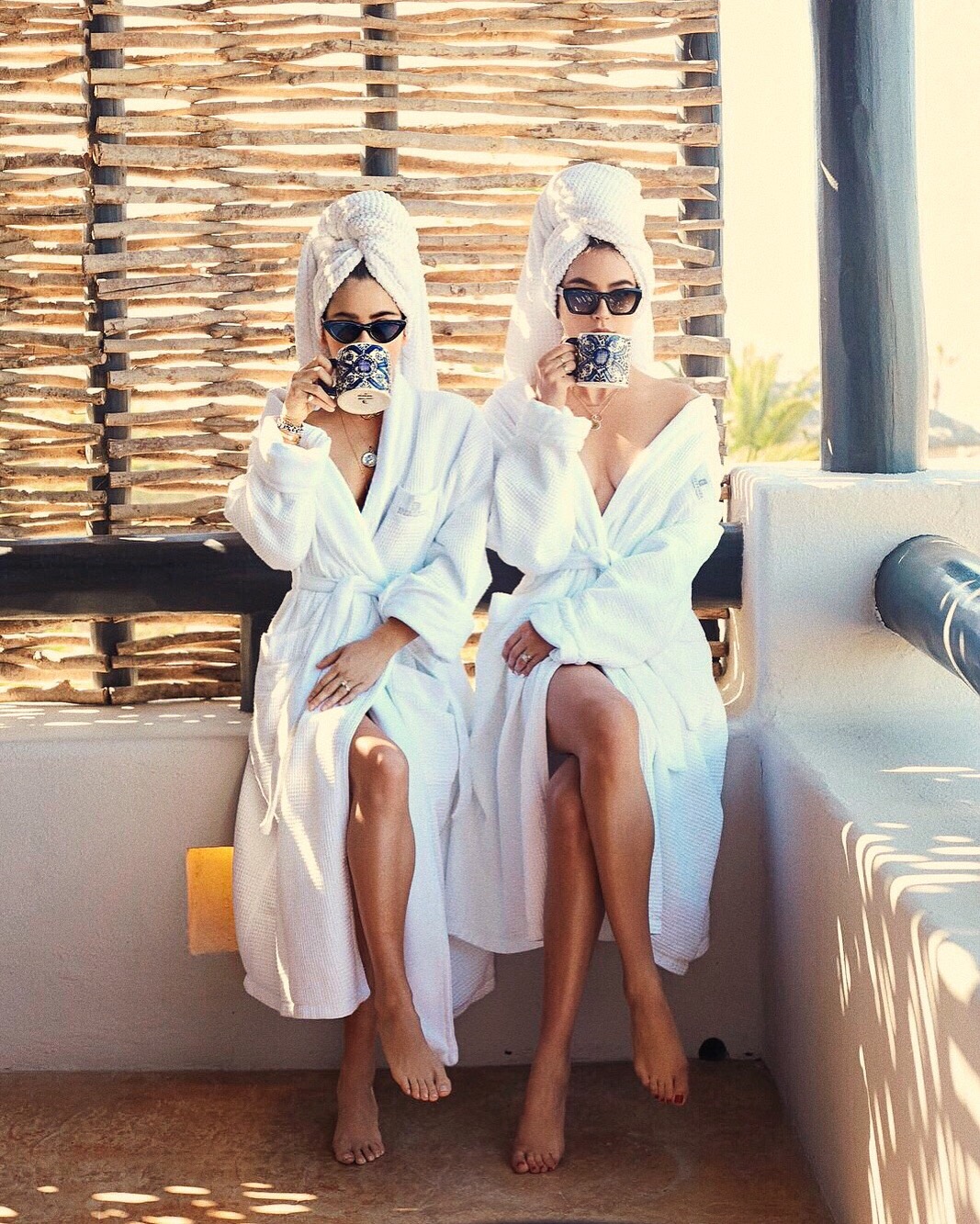 Photo source: Brittany Xavier
4. Plan a Spa Day Together
Sometimes, we just need to relax and unwind from this fast-paced world. What better idea than to have a spa day with your BFF? Get a massage, hot stones, seaweed wraps, facial or a manicure. Go for it and you'll end up feeling rejuvenated and calm together.
Photo source: Pinterest
5. Pull an All-Nighter Together
If you and your BFF are studying or working in the same place, there would be times when stress levels were at an all-time high. The both of you would work together until late at night scrambling to finish off that assignment or cramming up for finals.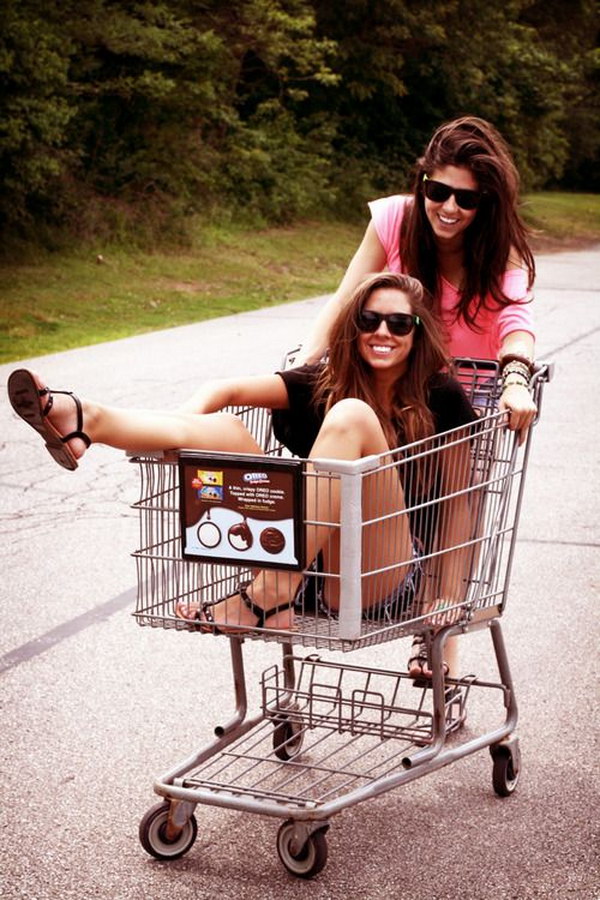 Photo source: Fix the Photo
6. Have a BFF Scrapbook 
This way the both of you can have a chance to relive your amazing memories together. Print out and paste photos of your best memories with each other, handwritten notes between yourselves, birthday cards, or anything that holds the value of your friendship so the both of you get to cherish it till the end.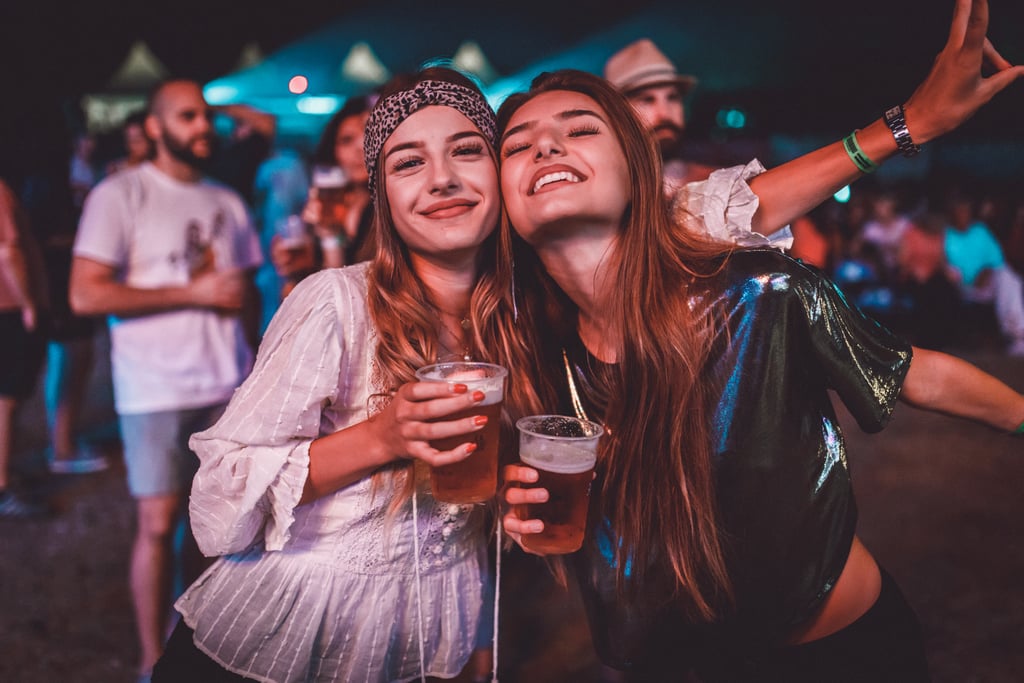 Photo source: POPSUGAR
7. Watch Your Favourite Band Live Together 
It's awesome to see how music brings people together. You can your BFF will eventually have common taste in music. Adding this to your BFF bucket list will ultimately top things off. 
Photo source: Society19
8. Have a Movie/TV Series Marathon 
It is really fun to just watch your favourite movies and TV shows together all day, while also acting out the scenes that you guys have already memorised to heart, and laughing about it later.