Squid Game is literally everywhere! That includes in one election candidate's political campaign in Malacca.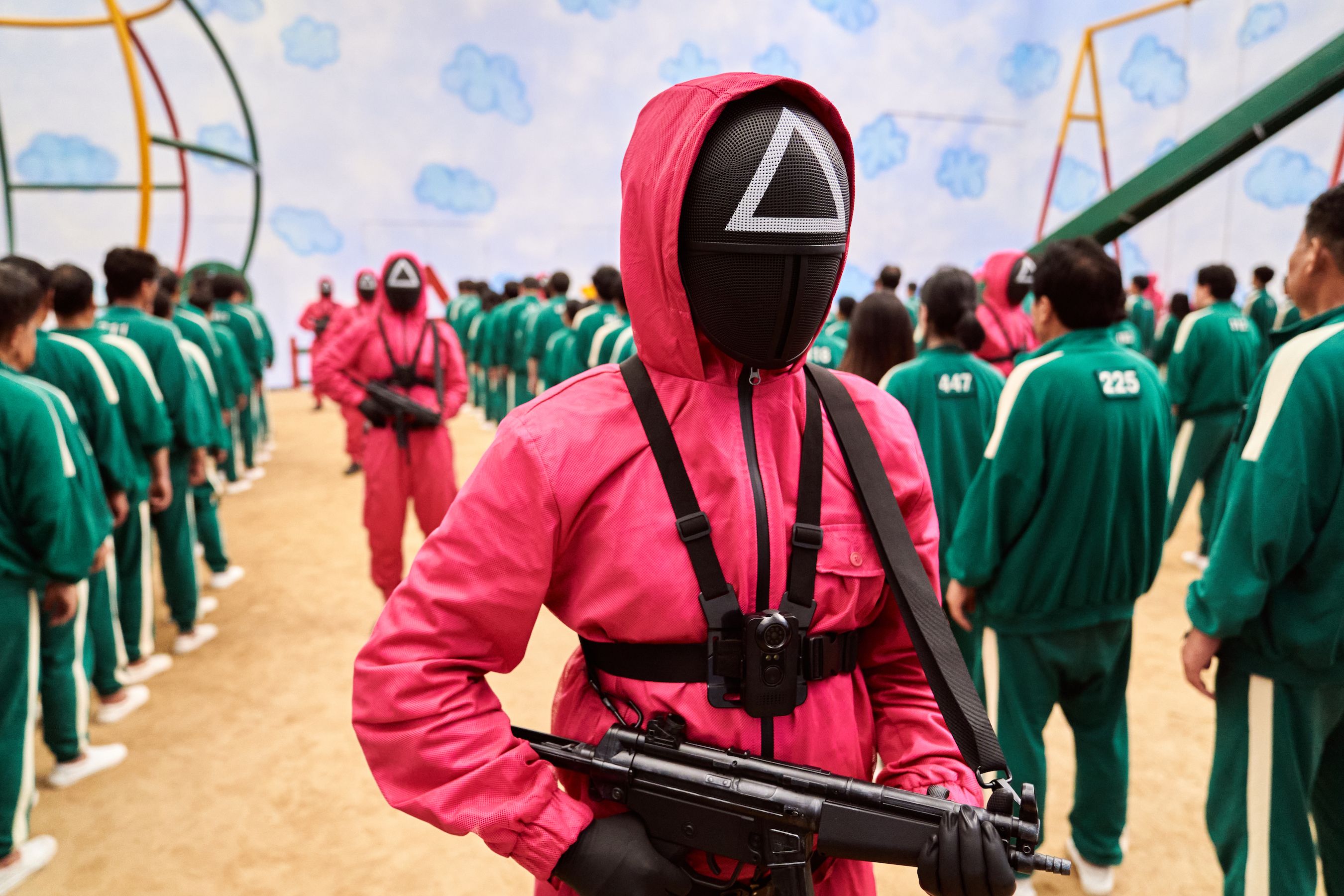 Physical campaigning might have been banned due to the pandemic. But, the Pakatan Harapan (PH) campaigners were determined to seek votes creatively.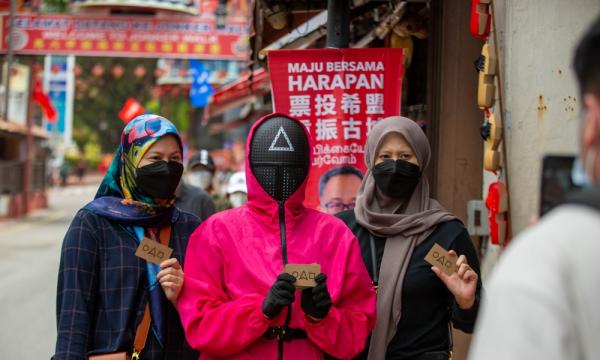 In a viral video, a masked individual dressed in the guard outfit from Squid Game was seen distributing cards to the public. 
Mantap pic.twitter.com/3XBH3hEm1T

— KamiKeadiLan (@kamikeadilan) November 15, 2021
On the back of the card, one will see these phrases: "Are you ready to accept the challenge? Together we will win back Melaka."
Netizens were both awe-struck and tickled by this out-of-the-world gimmick!
The Squid Games / Malaysian politics crossover episode sucks https://t.co/QI6I0AqqrE

— Jarni Blakkarly (@JarniBlakkarly) November 18, 2021
Doesn't this show tells about the people that are struggling with financial issues and.......betrayal ? https://t.co/PSw4779FCT

— pasta (@shafanotsyafa) November 17, 2021
When you think about it, its quite ironic tho https://t.co/YFybcPeDS2

— Azzad (@azzadaimaan) November 17, 2021
In another news, an Indian uncle shooed away campaigners for only showing up to seek votes without fulfilling their manifesto after!