Are you on a diet but craving for a little treat? Hold on- there's a much healthier alternative than your regular Hershey's! Check out this recipe: 'Snickers'  date bars!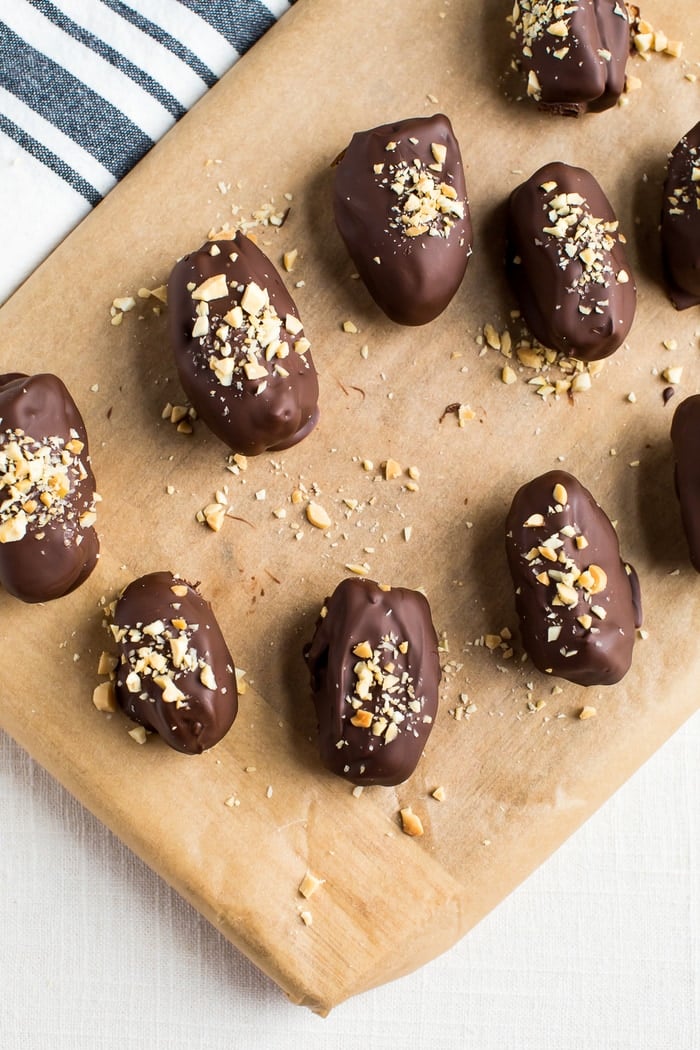 Ingredients:
- Mejool dates
- Natural peanut butter
- Melted dark chocolate
- Crushed peanuts
How to make: 
1) Cut the dates into half. 
2) Fill the dates with generous amount of peanut butter.
3) Coat the dates in melted dark chocolate.
4) Top with crushed peanuts.
5) Leave it in the freezer to harden. Take them out from the freezer five minutes before serving. Enjoy! 
Try this recipe today, and you'll love it for sure!