We all understand that weddings are expensive occasions and that the majority of the time, the newlyweds will recoup their costs through wedding ang pao from their guests.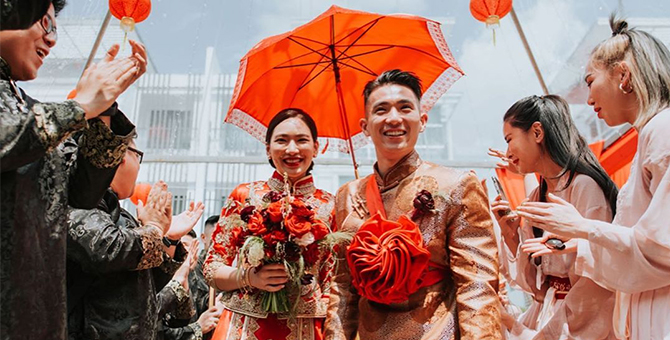 However, occasionally the newlyweds might be unreasonable about the amount, which could stress off the couple's wedding guests, who are only there to support and show their love for the happy couple, not to spend a lot of money for no apparent reason. 
That's certainly the case with one Malaysian, who described receiving a wedding invitation and an ang pao packet in the same mail. 
He was shocked to see that the envelope indicated that each guest must contribute a minimum of RM250. 
The newlyweds' bank and Touch 'N Go account details were also printed on the red envelope to "ease" their guests' concerns about carrying a sizable sum of cash. Additionally, guests must print their payment receipt and place it in the provided red envelope. 
In the case of this man, he took his wife and two kids along to the wedding dinner, thus he had to pay a total of RM1,000.
He took to social media to ask if this said "wedding package" is a trend now? 
Well, what do you think?