Many businesses have been hit hard by the coronavirus outbreak. Even big companies worldwide are suffering losses during this time as consumers have to stay at home.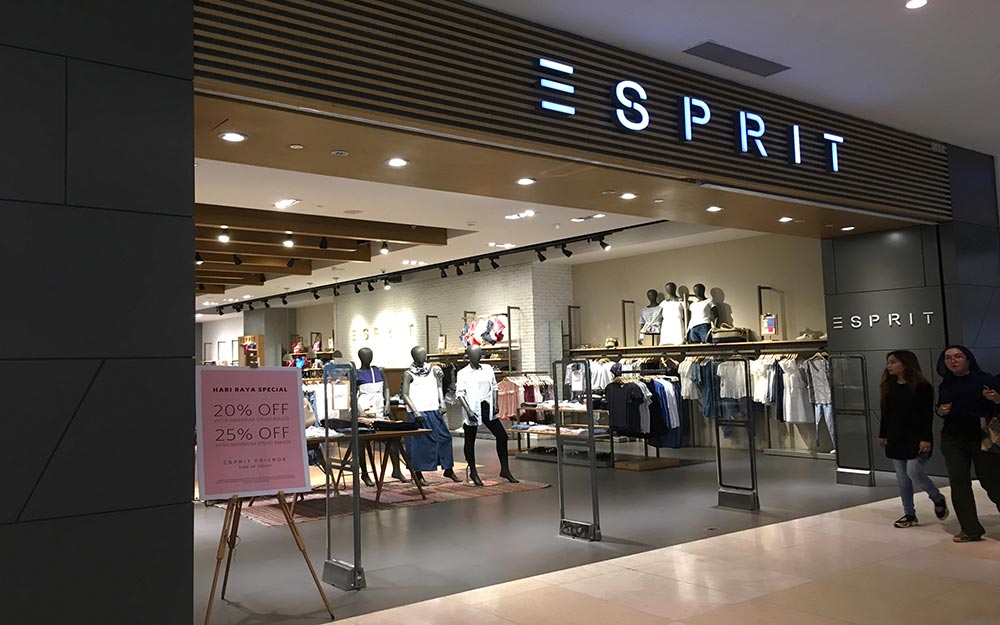 Photo source: IOI City Mall
Esprit has announced to shut down all its stores in Asia outside of mainland China to cope with challenges posed by the COVID-19 pandemic.
The stores across Singapore, Malaysia, Taiwan, Hong Kong and Macao will be closed by June 30.
According to China Press, the clothing brand will focus on its core market in Europe after the store closure. The wholesale and licence business in Asia, as well as joint venture business in mainland China, however, will continue.