When you talk about Penang, everyone thinks of food and many tourist attractions such as the murals.
There are also many old buildings at Penang and this makes Penang be a cultural city that is intertwined with old and new elements.
The Penang 99 Door Mansion is a very famous haunted house in Penang, which has also been included in one of the "Top Ten Haunted Houses in Malaysia". 
The History of The 99 Door Mansion
A wealthy and prestigious British family bought an estate in Byram, Penang. This is where the 99-door mansion was built. The downstairs of the mansion is used as the estate management centre, and the upstairs is the place to live.
The owner of the mansion, as well as, the managing director of the Penang Rubber Estates at that time, John Ramsden was murdered while walking up the stairs. He had two shots in the head and died instantly, but the identity of the killer could not be verified.
Besides, the Japanese army also occupied this area during the Second World War. A large number of people were killed by the Japanese army at this mansion. Some people said that after being occupied by the Japanese army, they can hear sounds of bugles, mourns, and the pace of military operations from the mansion. 
Another legend: Love Story
Another legend is a sad love story. John Ramsden married a Malay woman, but they were always quarrelling. According to the residents of the older generation, his Malay wife finally could not bear the grievances and anger she suffered. She killed John Ramsden and committed suicide by hanging herself. Since then, the residents often heard crying sounds from the villas and this makes the people feel creepy.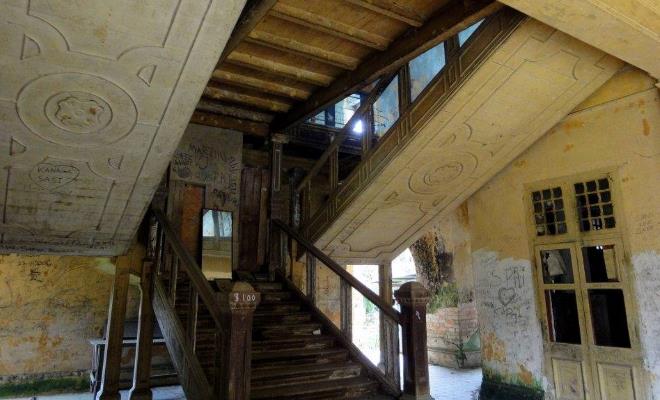 The Inner Design of The Mansion
There are 10 rooms in the entire villa, but weirdly there are 99 doors without windows. The design of the villa is based on Dutch architecture. In addition to the rooms, there are balconies, dance halls, living rooms, kitchens, and horse stables. But why is there no window? That's because windows are replaced by doors. Many people who visited after World War II only counted 66 doors, probably because one-third of the villas have been destroyed after the war.
According to a Feng Shui master, the Feng Shui of the mansion was extremely problematic. Somewhere in the mansion was the entrance of the ghost door. There are also some images inside have already been spiritualized. The master also said that the place has been occupied by ghosts and is no longer suitable for human habitation, and it is best not to come to explore after sunset.
After reselling for many times, this mansion was eventually abandoned, probably because of its legend.
However, not many people could afford to purchase such a large mansion and the high cost to renovate the mansion. So, this may also be the reason for being abandoned. What do you think?