BigBang, the mega boy band from South Korea debuted in 2006 finally made their comeback on 5 April 2022. Since 2018's 《 Flower Road》 which was their farewell song before they enlisted for South Korea's mandatory military service, this is their first single after so long. The long-awaited comeback of BigBang saw the quartet breaking multiple records.
On 5 April, BigBang dropped their single 《Still Life》 at midnight on various platforms and soon become the top of K-pop charts within hours. 
BigBang's 《Still Life》 breaking multiple records:
1. In China, 《Still Life》became the first single to reach one million in sales within an hour of release since the country limited sales of digital albums and singles to one per account last year. 
2. In South Korea, the new track, written and composed by bandmates G-Dragon and T.O.P, entered at No. 26 on streaming site Melon's 24Hits chart within an hour of its release.
3. The music video on YouTube hits one million likes in three hours and 11 minutes.
4. Ranked #115 with over 920,000 filtered streams on Spotify's 'Global Daily Chart'.
5. Ranked first on Spotify's 'Top 50' in South Korea and Malaysia.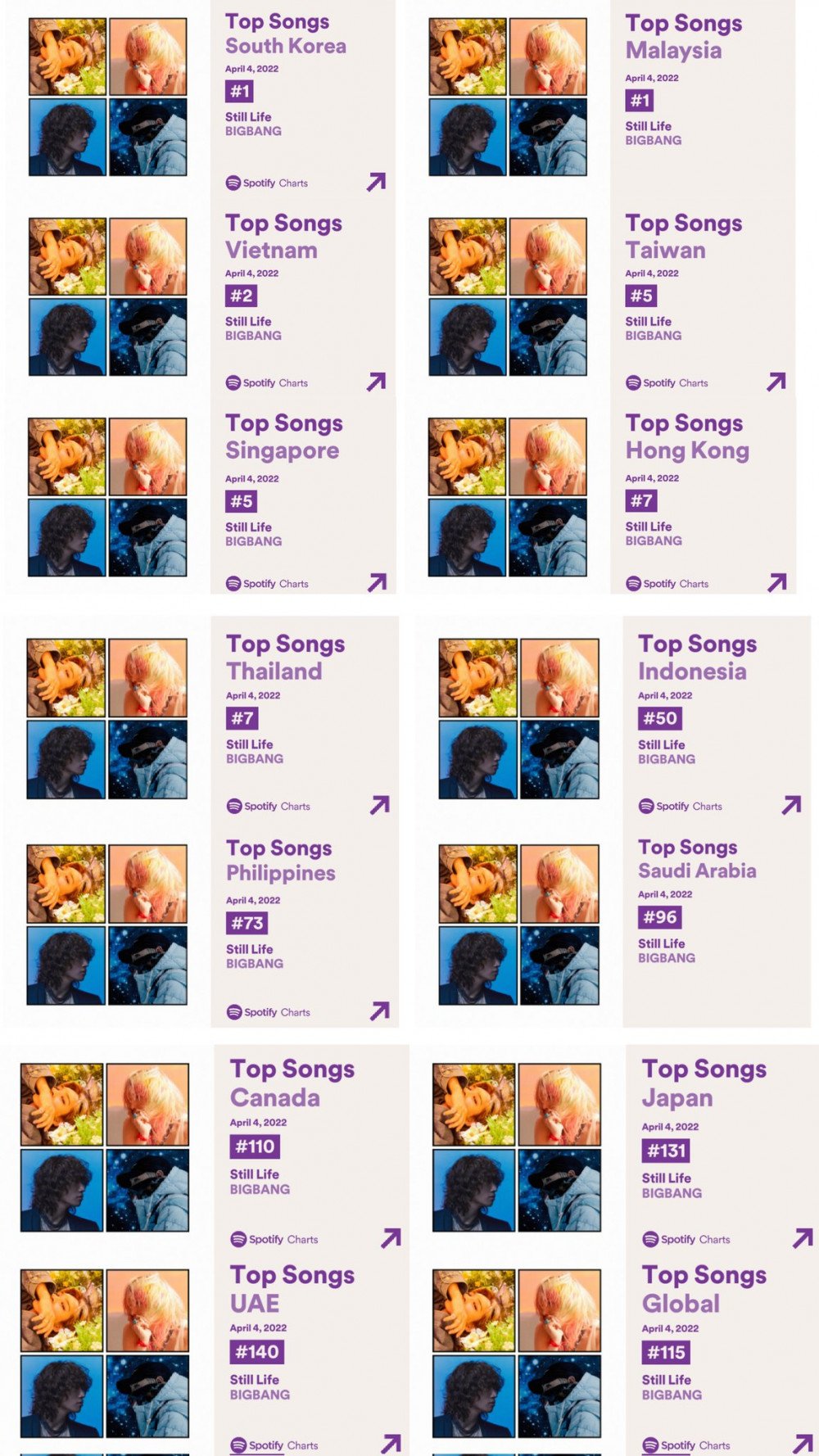 At the same day, T.O.P, one of the members, posted in personal IG account, said goodbye to his agency YG Entertainment and fans who have always supported him.
Fans also discovered that T.O.P has quietly taken down the photo of the BIGBANG foursome that was uploaded earlier on January 19. In addition, following T.O.P's post, today's YG Entertainment official website has officially deleted T.O.P.
Perhaps in the future, everyone can hear their works again. Now we can enjoy 《Still Life》music video in Youtube.