Here comes the biggest sales event on the entire Earth - the Double Eleven 11.11. Almost every brands launch out their super crazy sales and promotions during this very day, in hoped that more consumers would spend on their products. Like wise, consumers are ready to spend, if not all their savings, on this day, knowing that it is probably the best deal they can get throughout the year. And let's be honest, we all need that parcel-receiving-and-unboxing happiness during this rough pandemic. That much of sweetness is indeed necessary to us. 
With that being said, you do not want a bitter sweet episode during this 11.11 by overspending, unless you can eat just plain bread and drink water for the rest of the month. 
So here's a few tips to help you stay away from that miserable future. 
TIPS 1 : Set Your Budget
Deciding how much you gonna spend this time may seems very kindergarten-level. But this is a very crucial part to spend wisely. Once you have your budget in mind, you will pay extra attention on the big total. Another good thing about this is, when you realised you have exceeded your budget, you will start filter out some of the stuffs that you don't actually need or you can buy it at other times. Setting your budget does not just keeps you from overspending, but to spend more wisely. Unless your budget is infinity. 
TIPS 2 : Plan Ahead
Yes, another kindergarten-level tips - The Bucket List, but only few that actually has that list. Bucket list is in fact a very good tool to help you staying alert of what you already have (especially those you have forgotten) and what you need. That is why you need to plan ahead. A quick recommendations to you when you create your bucket list : separate it into 2 lists, one for essential items, another for items that you wish to have. In that way you can keep helps you when you are filtering out your cart. Another key when you are planning ahead is, to take note on the price, so that you know if the promotions on 11.11 is worth it. 
TIPS 3 : Start Early
If you only start browsing during the evening of 11.11, you are late to the party. Start browsing at least one day earlier, as there are plenty of presales going on before the actual day. Plus, you can get notified on limited time sales. Another good thing about starting early, is that you can do more research on the item, especially those that you never tried before but they have really good deals going on and you liked to try it out. 
TIPS 4 : Compare
Although all the item is already cheaper than the usual price, but you still wanna compare the prices across different platforms. Why? Because you can buy more with the budget you saved of course! Especially those cosmetics, you can cross check on many different platforms, like Lazada, Shopee, Hermo, Althea, etc. One tip for when you are comparing the prices, try to proceed to check out but not pay it, so that you can see the actual final amount. Some platforms have hidden discounts that were not listed out.
TIPS 5 : Avoid These No-Nos
Few things to avoid when you are shopping during 11.11, to help you save more budget for better deals. 
1. Items that has promotion going on all year round - You can get it at other times, save the quota now for other stuff. 
2. Items that need to be shipped from China - Cause the delivery is very likely to be delayed and you might even faced some problem with the delivery as well as the stock. 
3. Fragile items - As you know there will be loads of parcels at each 11.11, so your parcel will very likely be thrown by the delivery service members or being stacked on by other heavy parcels.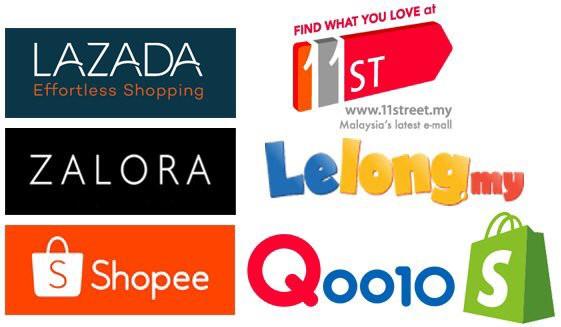 TIPS 6 : Vouchers and Coupons 
This is the ultimate weapon! Watch out for any vouchers and coupons available. Don't underestimate the power of these vouchers and coupons, although the amount might not look big, but after you added up everything together, you will see the effect. Remember to apply them before check out though!
TIPS 7 : Cashbacks
Look for cashbacks apps or services, like credit cards and Shopback apps, that gives you a percentage of cashback on the amount that you have paid. This is a very good way of saving. And from psychology point of views, getting rebate from the money spent makes you feel even happier.