If you are travelling to Bangkok these few days, mask up! Because Bangkok is having bad air pollution. 
According to
The Independent
, almost 200,000 people were hospitalized this week in Thailand due to bad air quality and over 1.3 million people have fallen ill as a result of air pollution since the beginning of the year.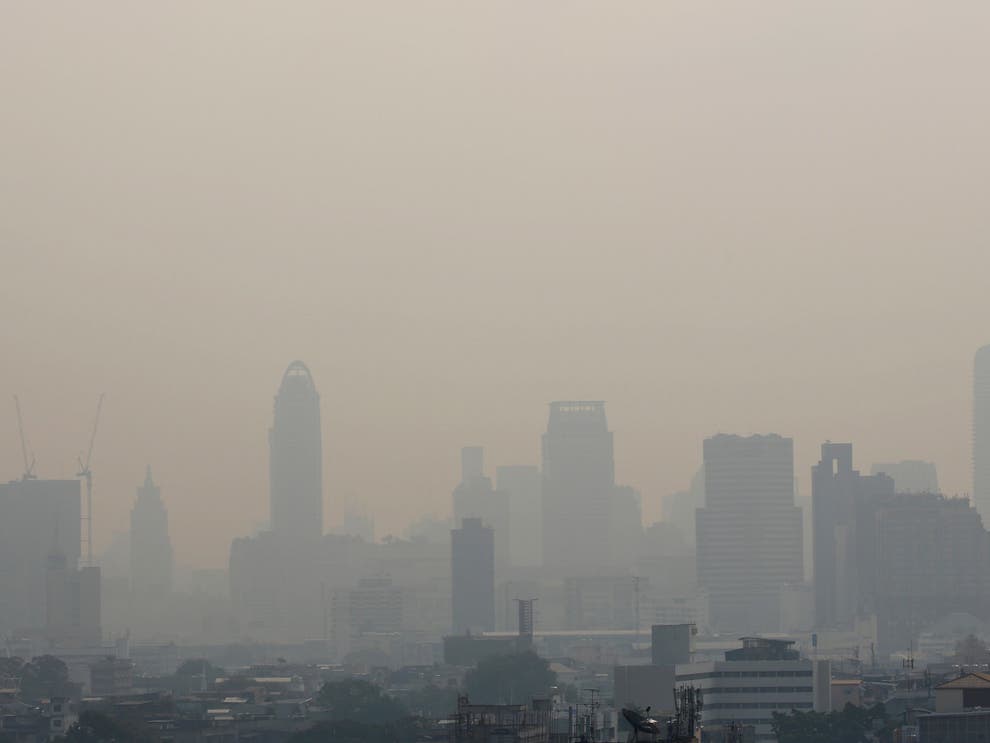 The capital city, Bangkok is badly affected and was ranked the third-most polluted city in the world by IQAir. This is mainly caused by the combination of vehicular pollution, industrial emissions, and also smoke from agricultural burning. While Chiang Mai is worst affected as farmers are burning crop stubble at this time of year.
Kriangkrai Namthaisong, a doctor at the ministry, said that a high-quality N95 anti-pollution mask is best recommended if you are going outside while he urges children and pregnant women to stay indoors. 
The Public Relations Office of the Bangkok Metropolitan Administration (BMA) releases a statement on its social media page saying that the situation would remain until the end of this week due to stagnant weather conditions.
For those travelling to Bangkok or other places in Thailand, be vigilant and stay safe. Put on a mask that is capable of filtering out PM2.5 if you are going outdoors. Seek medical help if you are experiencing difficulty in breathing, eye irritation or coughing.
Source: The Independent, CNA, Inquirer.net