Celebrate Hari Raya with McD Drive-Thru Carnival
Go to your nearest McD Drive-Thru restaurant! Enjoy different rewards for you to collect for the whole week with FREE McD Vouchers!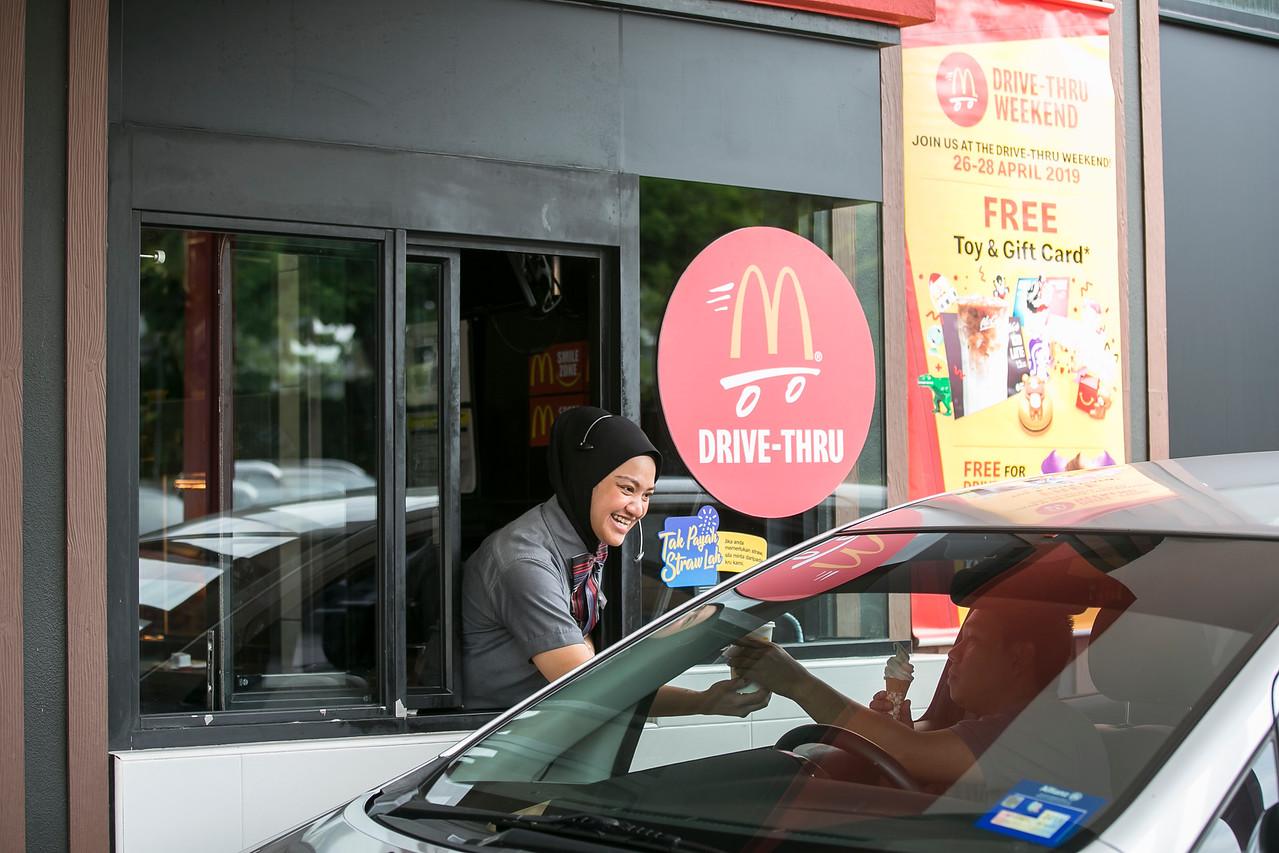 How to join:
Date: 30/4 - 4/5
Step 1: Dress to impress with your Hari Raya Outfit
Step 2: Make your order at McDonald's Drive-Thru
Step 3: Shout Selamat Hari Raya at the payment counter
*Limited to first 100 cars per Drive-Thru restaurant *Only valid on top of an existing order, no min. spend
*Limited to one voucher per car per transaction *Valid for redemption during the next purchase
Daily Vouchers
30 April & 4 May - Free Sausage McMuffin with Egg vouchers
1 May - Free Chocolate / Strawberry Sundae vouchers
2 May - Free McChicken vouchers
3 May - Free Iced Latte vouchers
*Limited to first 100 cars per restaurant per day
*Voucher is not valid with McDelivery Service and Large Order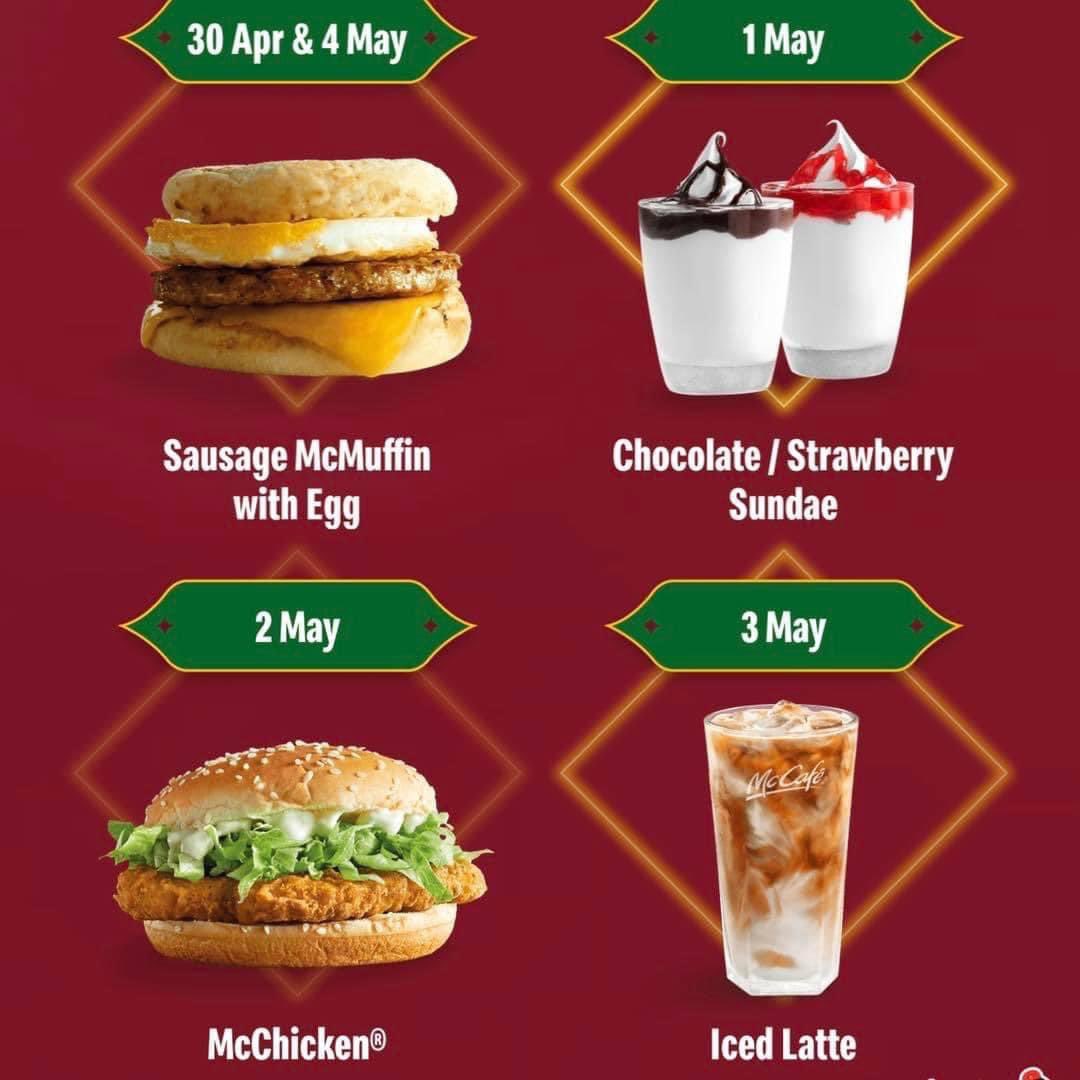 Which day would you like to join this carnival? Comment below after you get these vouchers!
Selamat Hari Raya~