The police will assume control of the inquiry into the airplane crash near Bandar Elmina in Shah Alam on the preceding Thursday if any criminal element or suspicious activity is identified.
According to Datuk Hussein Omar Khan, the Selangor Police Chief, an investigation will proceed if the Air Accident Investigation Bureau (BSKU) is made aware of the occurrence, as they are now responsible for determining the cause of the crash.
"If anything is deemed suspicious, BSKU will notify us, and the police will then take charge of the inquiry.
"At this point, it's under BSKU's jurisdiction. Our police investigation has concluded. We have already taken statements from eyewitnesses, so the information collected during the police inquiry can be utilized by BSKU," he shared during his encounter at Istana Alam Shah premises on Monday.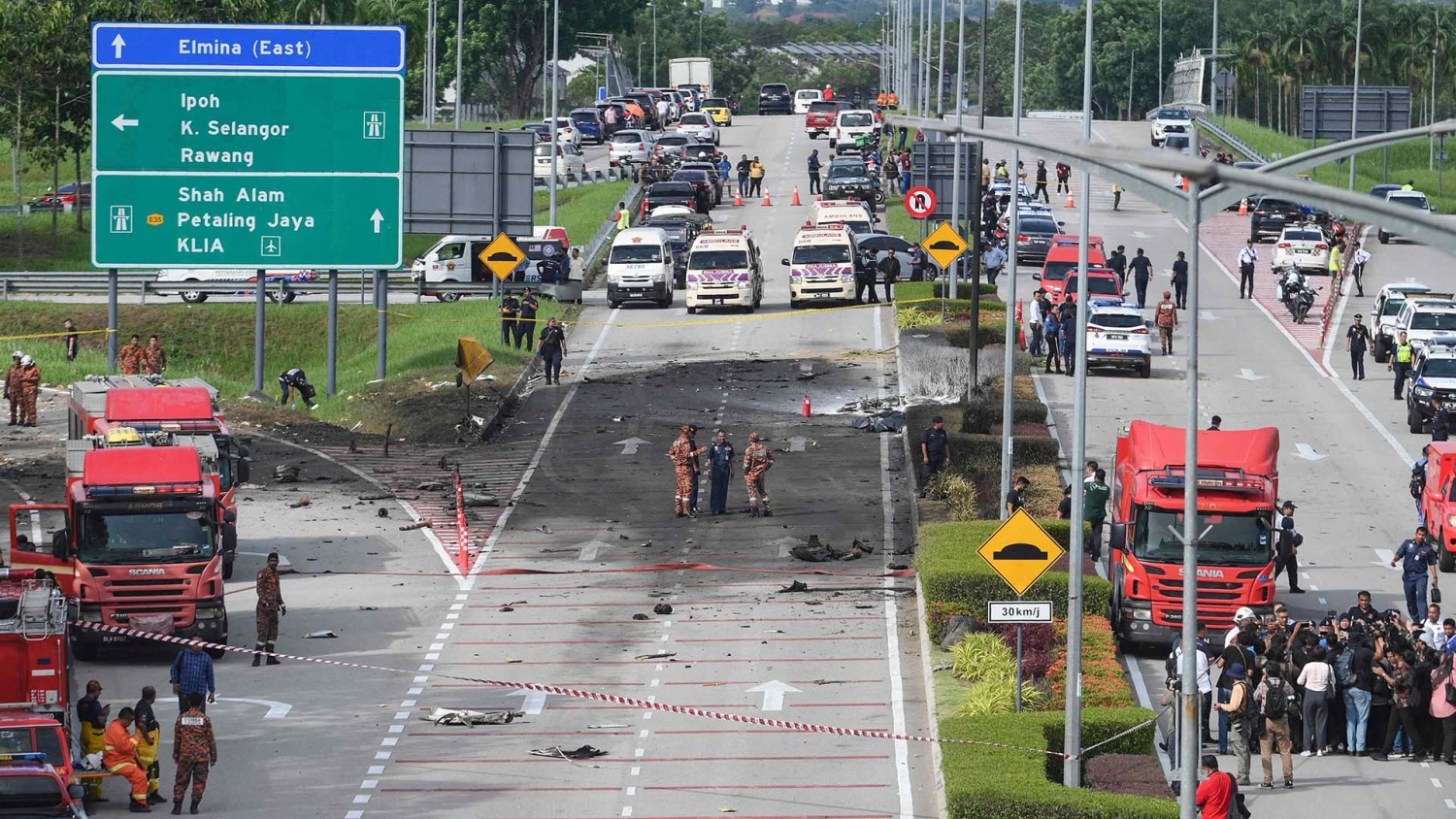 He conveyed that, thus far, the investigation from the police's side has been finalized, with statements collected from the three owners of dashboard cameras (dashcams) who were present at the crash site of the downed plane.
"Currently, no additional individuals have come forward as witnesses. We will remain open if more people come forward with photographs or evidence (related to the plane crash) that could aid the investigation," he explained.
Astagfirullah kejadian di Elmina kapal terbang terhempas, setakat ni terlibat motorsikal dan kapal terbang pic.twitter.com/iItJviyYDS

— Qamahl.... (@qamahl) August 17, 2023
The focus is now on the preliminary crash investigation report as informed by the Ministry of Transport which will be prepared within 30 days from the date of the air crash incident.