Safety is crucial wherever we are because accidents can happen at any time. Recently, three individuals suffered minor injuries when a Polis Bantuan accidentally discharged his firearm while conducting business at a bank in Jasin, Melaka. 
According to reports, Jasin District Police Chief, and Deputy Superintendent Ahmad Jamil Radzi, stated that they received a public complaint about the incident. It is understood that the individual involved is a 59-year-old officer who went to the bank for payroll matters. Accidentally, he discharged a shot towards the bank's floor. 
"The shot caused a 25-year-old male security guard to suffer a minor injury above his right ear. Meanwhile, two females, aged 28 and 46, sustained minor injuries and small wounds on their thighs and left calf from fragments of the bank's floor tiles," he said.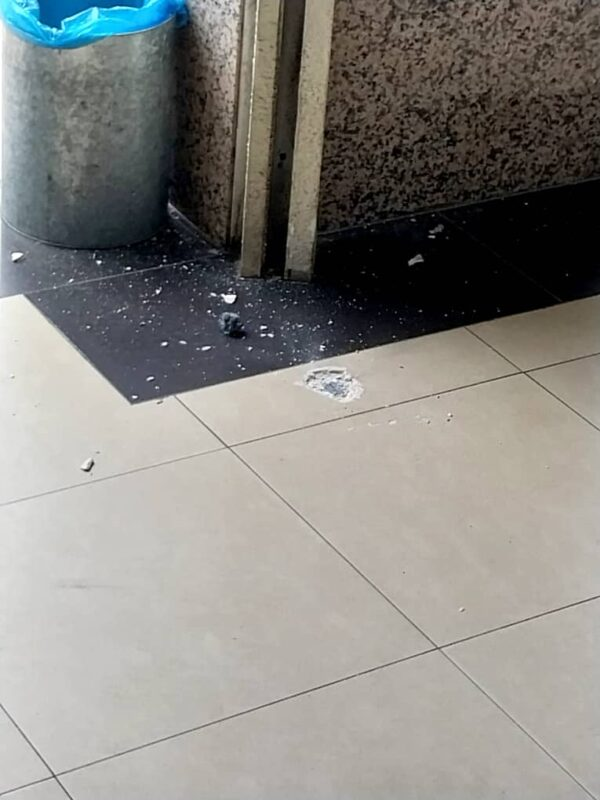 According to Ahmad Jamil Radzi, the suspect has been detained for further investigation under Section 39 of the Firearms Act 196, and the police have also seized a Vinwinchester model 1200 GA 2.3 chamber shotgun with serial number L 1207477 along with its ammunition.
Additionally, a witness near the scene shared that initially, they suspected a bank robbery was taking place after hearing the gunshot. 
"Suddenly, I heard a loud gunshot from behind, and I thought the bank was being robbed. However, I saw a security officer in a shocked state, and I noticed the bank's tile floor had shattered, believed to be due to the gunshot," the witness said. 
The witness also mentioned seeing the security officer still in a startled state before the bank staff asked customers to leave the premises.