Domestic helpers could come in handy, especially for working parents, unless they start their hanky panky business, like dishonesty, theft, and child abuse. 
As reported by various news platforms, a Malaysian woman took to social media to expose a shocking incident involving her Indonesian maid. The woman alleged that her hired domestic helper lost her patience and subjected her barely two-month-old infant to physical abuse.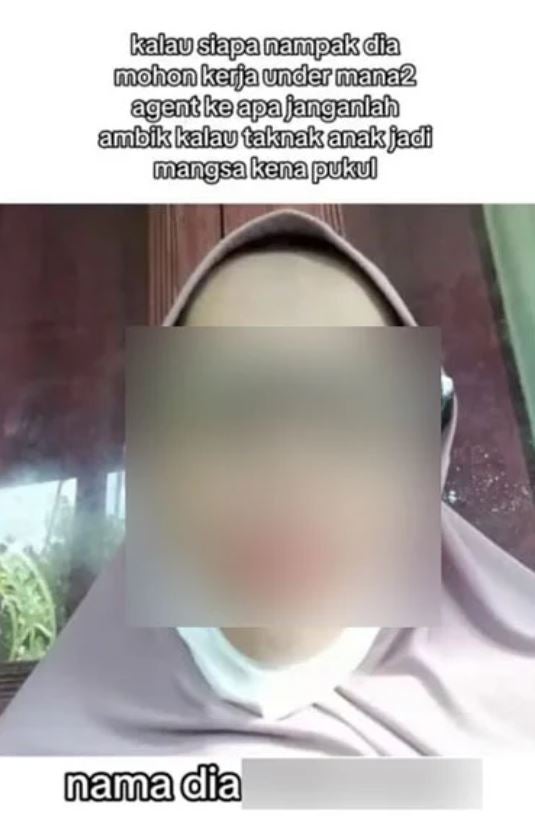 The incident unfolded when only the maid and the infant were present in the room, with the maid attempting to lull the baby to sleep. Upon hearing the cries of the child, the mother swiftly entered the room to investigate, finding nothing amiss.
However, as a mother, she sensed that something was awry. She believed she could distinguish whether her baby's cries were due to hunger or pain.
Driven by a foreboding feeling, she decided to review the CCTV footage within the room an act that would leave her horrified.

With a heavy heart, she exclaimed, "I witnessed the maid striking my child forcefully, with a degree of severity that involved not only hitting but also vigorously shaking my baby, showing no signs of restraint."
Given a previous incident where the same maid had stolen RM5000 worth of jewellery, the woman had installed the CCTV camera as a precautionary measure. Little did she know that this would prove to be invaluable.
Confronting the maid immediately, the woman questioned her about the incident. However, the maid vehemently denied the accusations of abuse while repeatedly apologizing.
Enraged, the woman promptly expelled the maid from her home and subsequently reported the incident to the authorities.
She shared that she had always treated her domestic helper fairly and without mistreatment. The extent of the domestic helper's malevolent actions left her profoundly disappointed.
As of now, the incriminating footage has been removed, and the woman has initiated the search for a more suitable replacement domestic helper.
Despite many employers viewing domestic helpers as part of their extended families, it remains crucial to remember that they are, ultimately, individuals hired to perform a specific role. This incident serves as a stark reminder that vigilance and oversight are imperative in ensuring the safety and well-being of all parties involved.

Source: noodou | SinChew Daily | mStar